The Perfect Personal Décor
For Home or Office
Handcrafted by European Artisans and designed by American Artists featuring the following collections:
Wine Bottle Holders

Business Card and Pen Holders

Sculptures

Clocks

Garden Stakes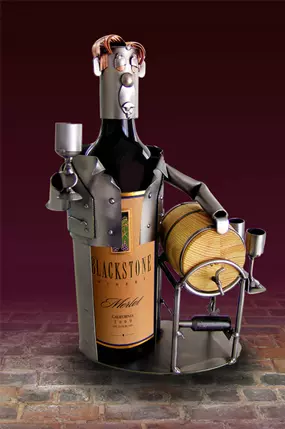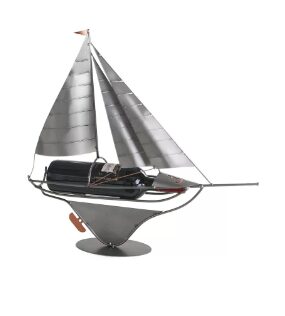 Original Handcrafted, Whimsical Art
Looking for the perfect gift or a personal piece of art to decorate your home? Our collection of handcrafted whimsical sculptures will be a perfect addition to any home or business. What better way to reflect your own personal interests such as your profession, or sports or hobbies that define you.
H&K Sculptures are designed by artists in the United States to reflect our culture, and executed by old world European artisans to achieve a truly unique work of art.  Made from recycled steel, our sculptures are hand welded so that no two pieces are exactly alike. Once you own an H&K Sculpture you will immediately appreciate why our works are so superior to those assembly line imitators.
 Our collections include wine bottle holders, business card holders, desk sculptures, clocks, and garden stakes. Our wine bottle holders display a standard 750ml bottle so that a similarly size bottle of water, soda, or olive oil may be used. Among our collections you will find varied interpretations of Sports, Professions, Vehicles, Animals, and Music. There is literally something for everyone. We also welcome custom inquiries.
Many assembly-line imitators
have tried to reproduce the quality and craftsmanship of these fine objects, but none have come even remotely close. The premium-quality materials and care that go into each and every wine bottle holder, wine caddy, and desk accessory is immediately apparent. What's more, H&K invented the concept of wine sculptures, so you know you're getting something truly original. All our items in our collections are Registered and Trademarked.
Whether your interests run to sports, professions, vehicles, animals, or abstract designs, H&K Steel Sculptures has the product for you. Browse our website for a selection of wine bottle holders, as well as business card holders, clocks, garden stakes, and other handcrafted works of art.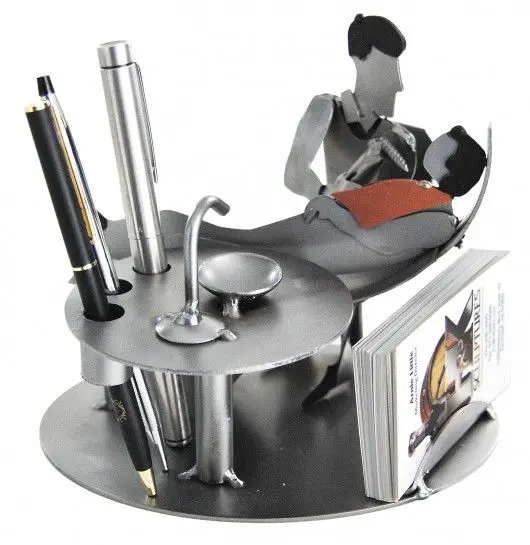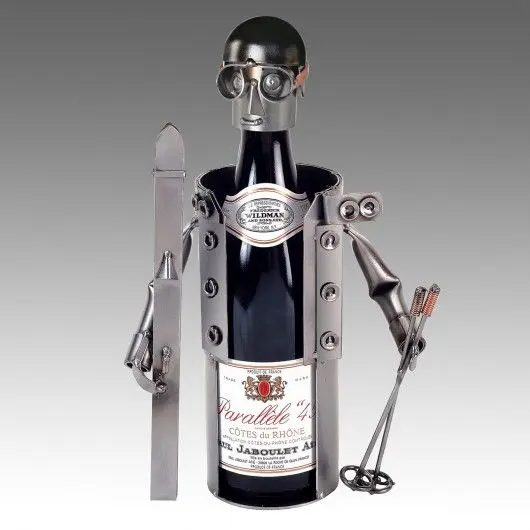 proudly offers wholesale wine and desk accessories and sells to exclusive retail locations, including fine art and craft galleries, wineries, jewelry stores, and other upscale retailers. H&K ships generally ships with in 24 hours, so you'll get your shipment with no delays. We also offer geographic exclusivity and drop-ship services.
To learn more about ordering, give them us call at (973) 598-0505 or send us email to info@hksculptures.com today.
Looking for something specific